New BCSB Safeguarding Campaign launches
Keeping Children Safe is Everybody's Business
New safeguarding campaign from Birmingham Safeguarding Children Board (BSCB)
The Birmingham Safeguarding Children Board (BSCB), a partnership of agencies who work together to prevent child abuse and neglect, have today launched a campaign to raise awareness that 'keeping children safe is everybody's business'.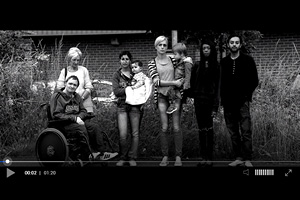 The campaign focuses on raising community awareness of what to do if you are worried about a child and most importantly to encourage members of the public to call Birmingham City Council's Children's Advice & Support Service to report their concerns, so action can be taken to safeguard and protect the child.
There were over 58,000 children identified as needing protection from abuse in the UK in 2016. Most cases go unreported, leaving children to suffer in silence. The BSCB wants to make sure that organisations are in a position to support families and to do this well, they need the public to be able to tell them early, when they spot signs of distress or concern. This is about empowering communities in Birmingham to recognise the signs and know what they can do to help stop child abuse.
Councillor Brigid Jones, Cabinet Member for Children, Families and Schools said, "Abuse and neglect comes in many different forms and this campaign will help members of the public to spots the signs and take positive action, by calling the Children's Advice & Support Service."
Penny Thompson CBE, Independent Chair of the BSCB said "We recognised that some communities were unsure of who to contact if they were concerned about a child or young person. Sometimes people are reluctant to make that call for fear that they will be seen as interfering, or in some cases they are concerned about the consequences. We want to raise public confidence about when to ring and who to ring. The Children's Advice & Support Service have professionals on hand to listen and take appropriate action to protect the child or young person. It is about getting the right help, at the right to time.
We want to make sure that everyone knows that 'keeping children safe is everybody's business' and that if they have concerns that they need to make that call."
Find out more about BSCB. Read BSCB publications here: