New app to help JointCare journey
As part of the JointCare hip and knee replacement programme, the Trust is currently working on an app to assist patients on the go.

The app will provide patients with information about the JointCare pathway, help them to prepare for their operation and give them advice about their recovery.

JointCare, created by ROH, is based on a model of 'wellness' focussed on early mobility and a proactive approach to recovery and regularly sees patients go home just 24 – 48 hours after their surgery. ROH is the only hospital in the UK offering the JointCare programme.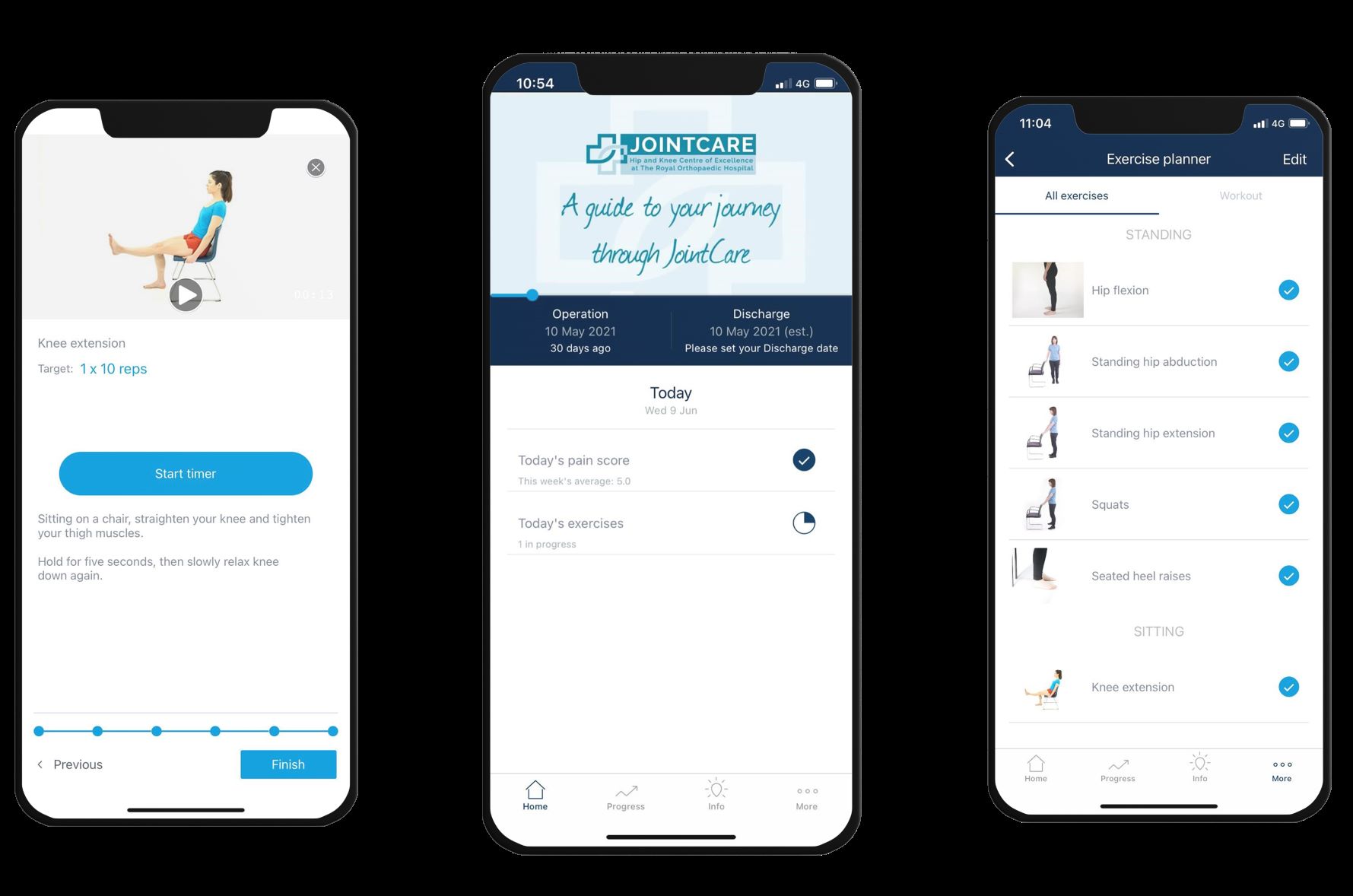 (Above) An example of how the app will look

The Trust is working with partners myrecovery and Stryker Performance Solutions on the app, which has been designed to deliver the right information at the right time, so the patient can access tips and advice whenever they need it. The app allows patients to track and monitor their progress to help stay focused on their goals, and celebrate all their little wins along the way. It includes all the information currently available in the JointCare patient handbooks, along with additional videos and options to use pain and exercise diaries to help increase motivation and allow patients to better track their recovery progress.

Alicia Stanton, Project Manager for JointCare, said: "We are thrilled to be launching a JointCare app. "Everything needed to support the patient journey will be available at the touch of a button and the information provided in the patient diaries will also be used by our team to help inform future improvements to the programme."

Patients that don't have access to, or feel comfortable using smart technology, can still receive physical copies of the JointCare patient handbooks. The app is currently in the final stages of development and the team will be looking to pilot it with a small group of patients, and roll out to all JointCare patients by the end of the summer.