First-time placements for Aston University students
Despite the many challenges that COVID-19 has presented, the Medical Education Team at ROH have had an exciting year.
In October 2020, the team welcomed its first cohort of third-year students from Aston Medical School for a two-week orthopaedic placement. This was an interesting development for ROH as the team as the Trust had previously only had medical students from the University of Birmingham. The second cohort of Aston students attended for two weeks in February 2021. Years of planning between the ROH and the university resulted in a huge success. Because of this, the Trust was thrilled to invite all 63 students back for their Perioperative Medicine placement (POM).
Following a two-day virtual POM induction in April, the students returned to the hospital from May to June. The placements were made up of 10 students each and ran weekly for six consecutive weeks.
Dr Simran Minhas, Consultant Anaesthetist and Senior Academy Tutor for Perioperative Medicine, worked hard to fill the week with a variety of clinical activities during the morning and arranging faculty members to deliver teaching during the afternoon.
(Above) Dr Martin Goodman and students
During their placement, the students visited HDU, Pre-Operative Assessment Clinic (POAC), Theatres, had a session with the Rapid Response Team and attended both acute pain ward rounds and consultant physician ward rounds with Dr Martin Goodman. The teaching received in the clinical areas was popular amongst students. One student said: "I loved my experience in theatre, it has made me consider anaesthetic as a career!"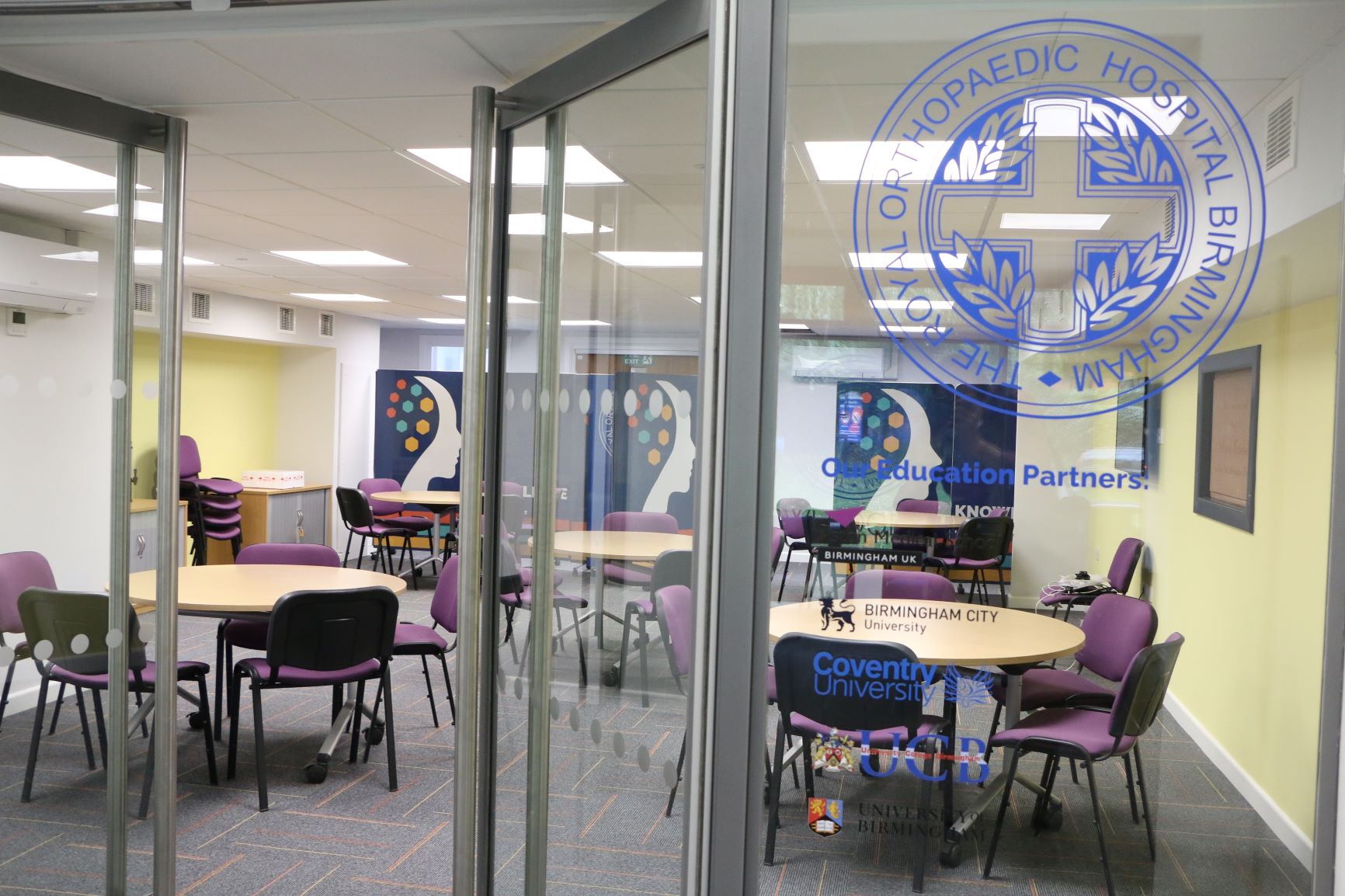 (Above) The Knowledge Hub, the home of research and education at ROH
The afternoon teaching was delivered in the new Medical Student Mezzanine located in The Knowledge Hub, covering topics such as organbased complications with applied physiology, the deteriorating patient and a clinical skills session with prescribing.
The team would like to say thank you to Dr Minhas for organising such a successful programme and to all of the faculty members and everyone involved in the planning and preparation. They say they are looking forward to welcoming the next academic year of Aston Medical Students - this time 115 students!