"I Can": New campaign to create hundreds of jobs in Birmingham and Solihull
A partnership between the organisations that meet health and care needs across Birmingham and Solihull has pledged to create hundreds of jobs in the region in a new campaign.

As part of work to tackle inequality and in order to widen the pool of potential health and social care employees, the Birmingham and Solihull Integrated Care System (BSol ICS) have pledged to deliver a minimum 100 entry-level job opportunities, each year for three years, for unemployed and young people from economically disadvantaged areas across the region.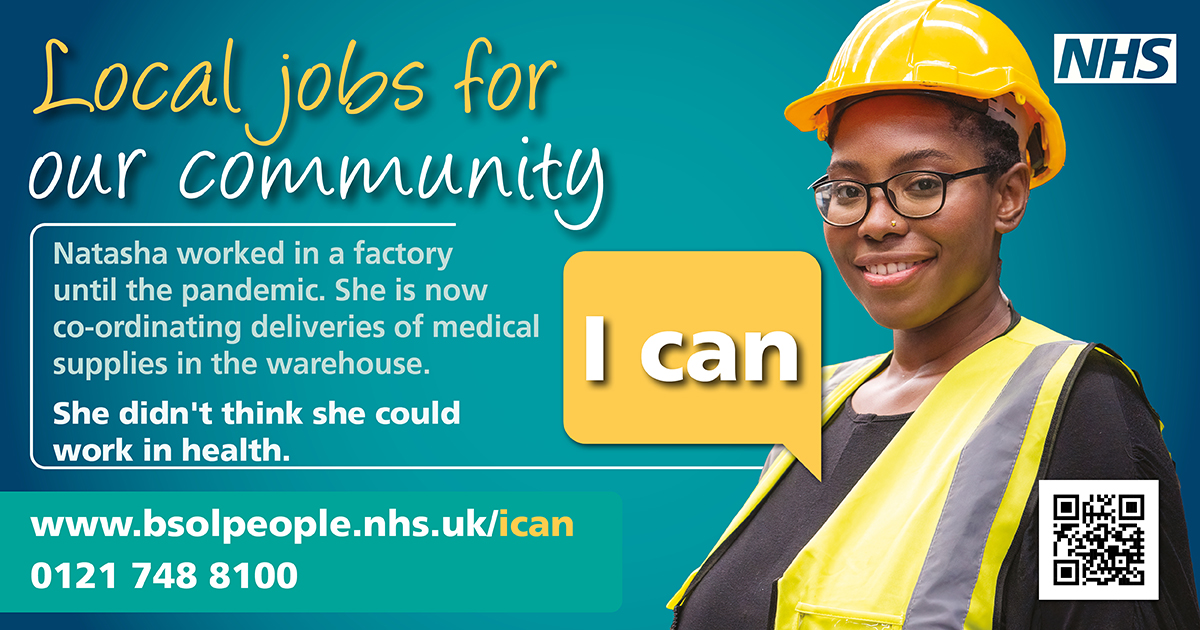 The 'I Can' programme is a joint collaboration across both local authorities, West Midlands Combined Authority, the NHS and other key stakeholders and will provide job-ready education and training, interview help and pastoral support for prospective job seekers, all of whom will be guaranteed an interview for entry-level jobs in both clinical and non-clinical settings, for example becoming a health care support worker, pharmacy assistant, porter, business administrator, receptionist or IT apprentice. The campaign features new employees of the NHS who came from other areas of employment - and who never thought they could work in health.


The simplified recruitment and values-based interview processes will offer recruiting managers a pool of pre-screened, job-ready applicants who have been through a pre-employment programme that will support both their understanding of the role they are applying for and also what is required from them in terms of the correct values and behaviours to work within the NHS.

Applicants, and their managers, will also receive post-employment support for six months post-employment. To be eligible to join the programme candidates must be officially unemployed (not in education) and live within Birmingham and Solihull.

You can get more details on the I Can programme by visiting www.bsolpeople.nhs.uk/careers-and-learning/career-zone/ican/